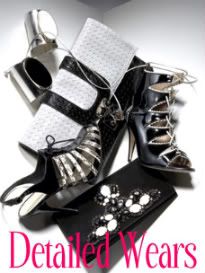 It's a Sunny Saturday for us @ Bonita!

We've been reviewed by Detailed Wears

today- 16 May 2009.

A token of appreciation to detailed wear blog for reviewing and featuring us! Click the picture above to see the review guys!


Lots of diamond pieces :)
This piece features three layers of diamonds, it'll certainly make those dresses you wear with them more elegant and classy.
Only at
Bonita Club
RM 30
Heartiest thanks to Detailed Wears!